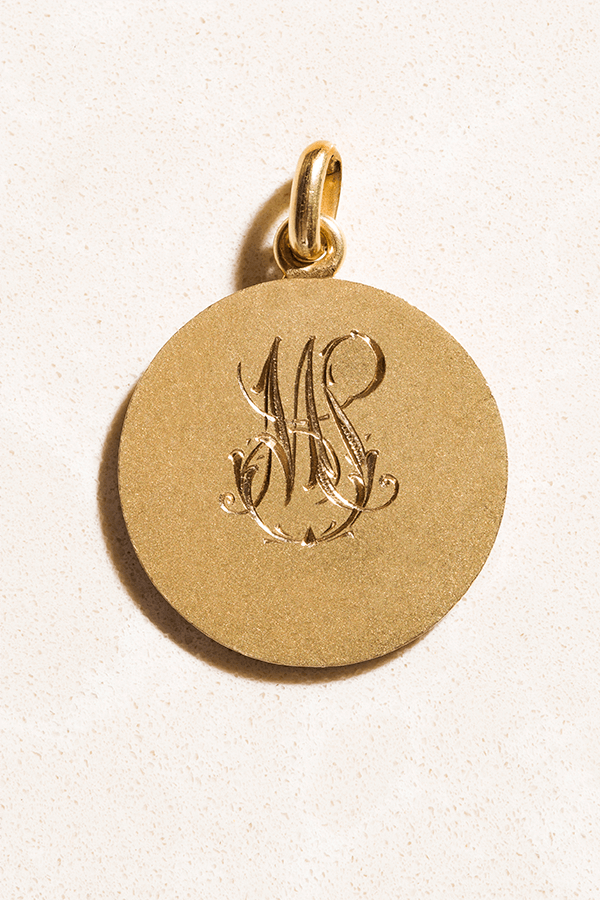 It will be engraved with English letters' in capital letters' as you can see in the photo.
This piece is manufactured by request.

This handcrafted 18-karat yellow gold medallion with diamonds, represents the mirror of the soul.

The soul is the immaterial essence that defines individuality and its humanity, and it is unique in each one of us. With this piece we want whoever wears it to feel the enormous power of being oneself.

Diamonds are a symbol of love and purity, and are one of the most durable gems.

• 18k Yellow Gold.
• 20 mm medallion.
• 4 Diamonds 1.5mm and 2 of 2.5mm.
• Made in Spain.
• Chain sold separately.

Handmade by artisans in Spain
Shipping within 2 to 6 weeks