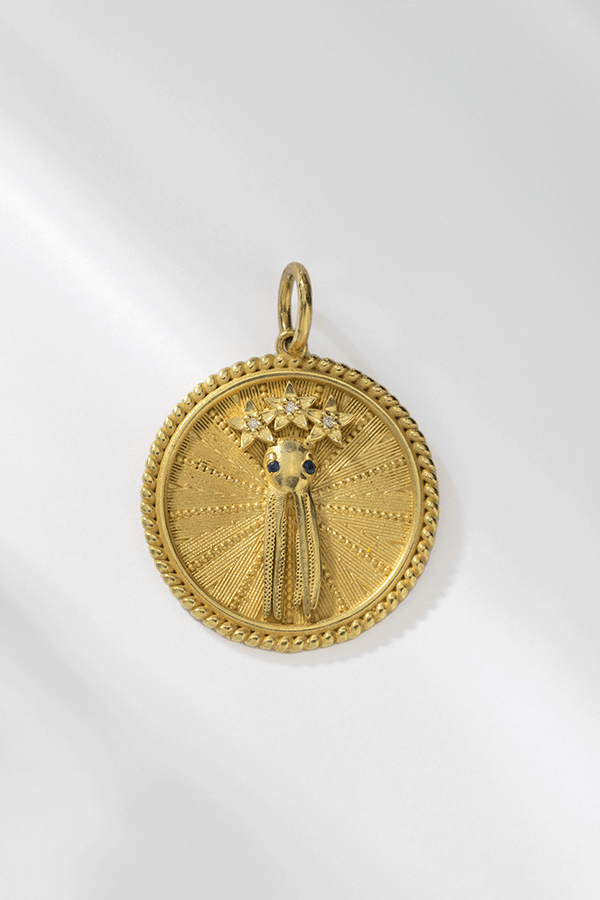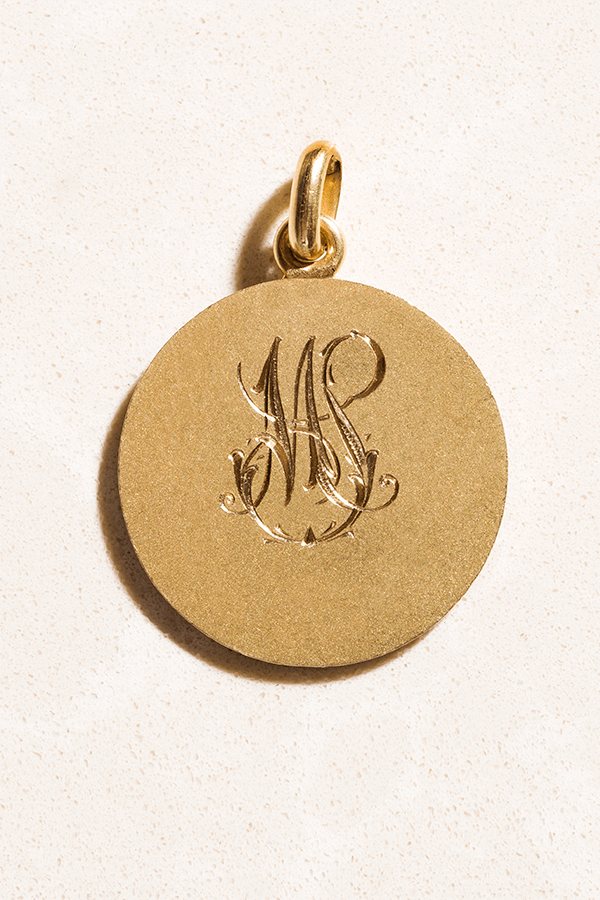 It will be engraved with English letters' in capital letters' as you can see in the photo.
This piece is manufactured by request.

This handcrafted medallion in 18-karat yellow gold with blue sapphires and diamonds depicts an octopus and three flowers. The octopus is famously one of the smartest and most resourceful animals in the ocean, who must rely purely on its wits to survive, as its soft body has no armour. The three flowers symbolize the strength of family ties, as our founder designed this piece thinking of her three children and their unbreakable bond. In Basque, the second language of her hometown, Iru Anai means "three siblings".

• 18k Yellow Gold.
• 25 mm medallion.
• Blue Sapphires 0.01 ct.
• Brilliant cut Diamonds 0.03 ct.
• Made in Spain.
• Chain sold separately.
Handmade by artisans in Spain
Shipping within 2 to 6 weeks