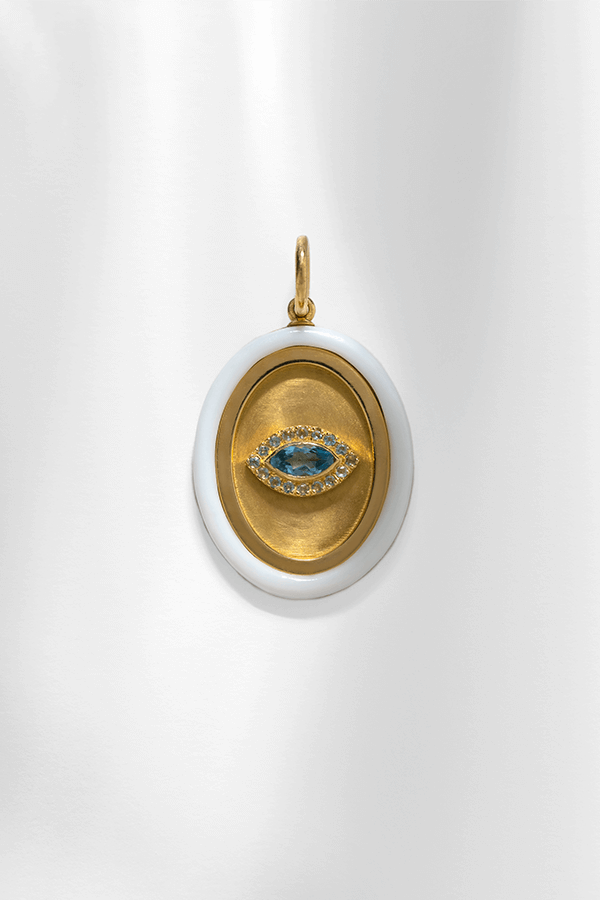 It will be engraved with English letters' in capital letters' as you can see in the photo.
This piece is manufactured by request.

A circle of white agate embraces this handcrafted aquamarine and 18-karat yellow gold eye. A white halo that holds within the representation of the ancient wisdom and strength that lies inside of us. This medallion embodies the wise eye of the soul, that allows you to see immaterial things, as it acts as a reminder to follow your inner guidance. White agate is associated with balance and release and aquamarine with cleansing.

• 18k Yellow Gold.
• 20 mm medallion.
• White Agate 25 x 20 mm.
• Marquis Aquamarine 0.17 ct and the rest of 0.08 ct.
• Made in Spain.
• Chain sold separately.
Handmade by artisans in Spain
Shipping within 2 to 6 weeks