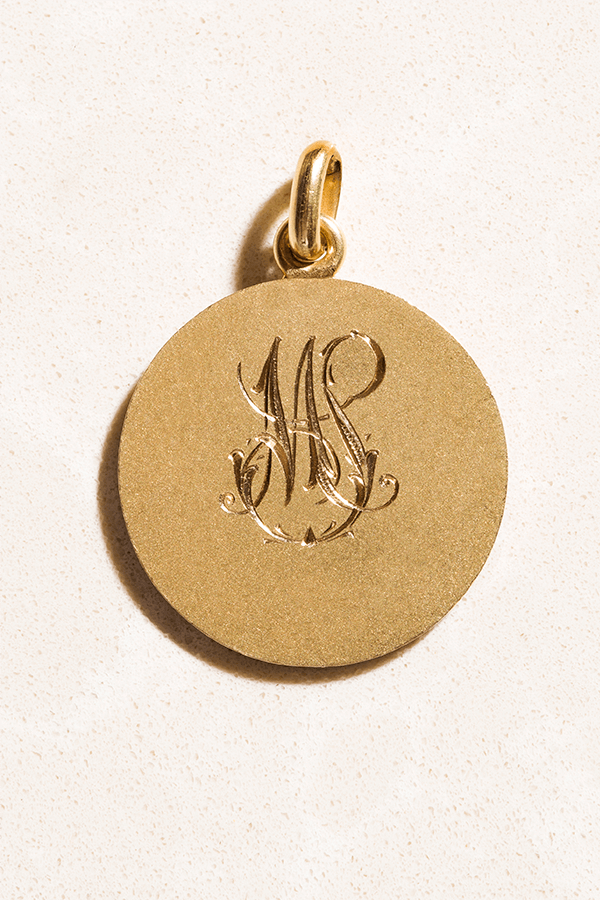 It will be engraved with English letters' in capital letters' as you can see in the photo.
This piece is manufactured by request.

Just like women balance femininity and strength, the protective spirit of the lioness in all its might and force is represented here in a delicate and subtle way.

Handcrafted in 18-karat yellow gold and engraved in pristine white agate, the Golden LeHona medallion represents the power, determination, and courage that we carry within us. This piece, a homage to all women, celebrates the strength of the lioness and is surrounded by a delicate moon-shaped band of pearls and diamonds.


• 18k Yellow Gold.
• 30 mm medallion.
• White Agate 21mm.
• 19 Diamonds 0.32 ct.
• 19 pearls 3.5 – 1.3 mm.
• Made in Spain.
• Chain sold separately.

Handmade by artisans in Spain
Shipping within 2 to 6 weeks