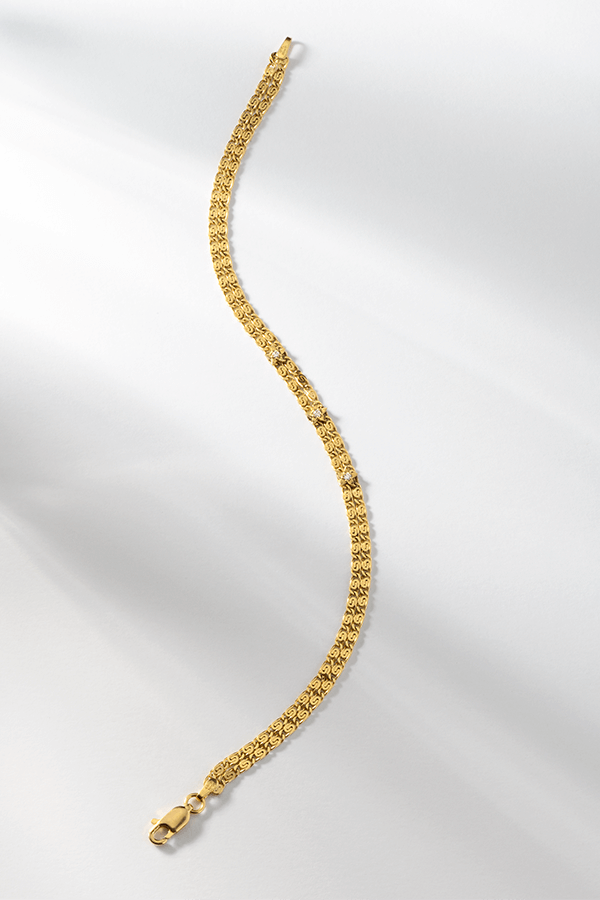 This piece is manufactured by request.

Exquisitely crafted in 18-karat yellow gold, this bracelet has a beautiful visual rhythm on its body. It is extremely feminine and each link is shaped like a rosebud, making it a rose gold ring.

The three flowers represent purity, joy and solidarity, together with the diamonds, which are also a symbol of love and purity.

• 18k Yellow Gold.
• 4mm wide
• Three flowers with 3 Diamonds each 1.5mm.
• Made in Spain.
You can make the piece smaller to fit your desired size.
Handmade by artisans in Spain
Shipping within 2 to 6 weeks