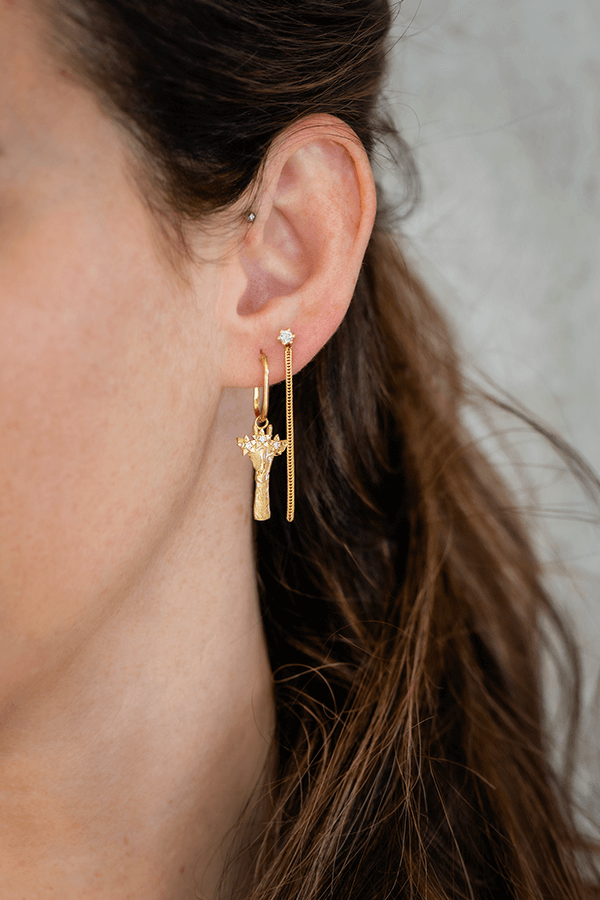 Sold with rings, chains, earrings, bracelets and medallions (or separately if you are already a LeHona customer, in this case please contact us).

This piece is manufactured by request. It will take approximately 3 - 4 weeks to get to you.

Made in 18-karat yellow gold, these earrings allow the pieces to be used in different ways for different occasions, creating infinite customizable combinations.

They are versatile pieces with which you can combine with earrings, clips and medallions.


• 18k Yellow Gold.
• 16mm.
• Made in Spain.
• The pair is sold.
Handmade by artisans in Spain
Shipping within 2 to 6 weeks