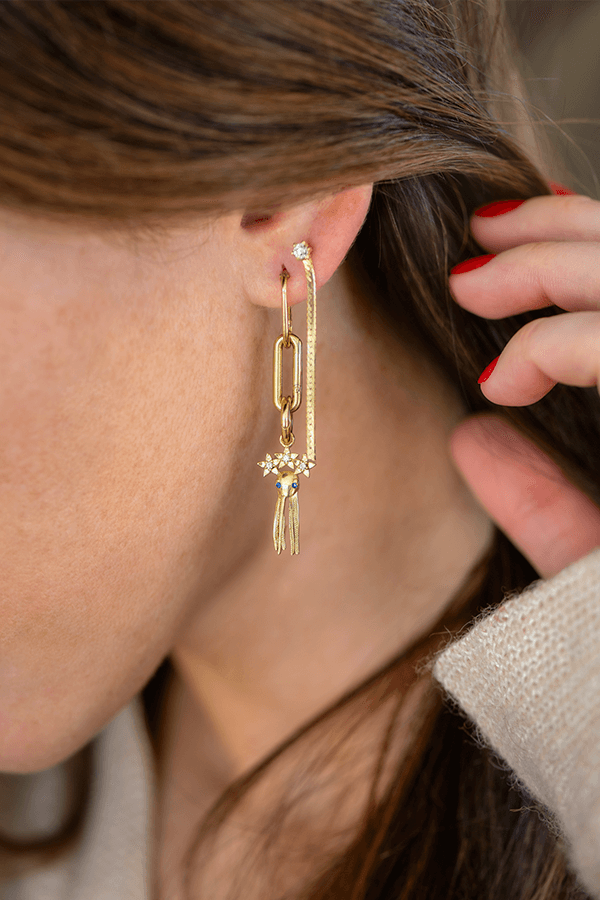 SERPIENTE DIAMOND EARRINGS
This piece is manufactured by request.

These beautiful 18K yellow gold flat earrings have a minimalist look that will highlight the sensuality of your ears and neck, as it reflects every ray of light, following the lines of your body.

Diamonds give that light of their own that only they have. They are a symbol of love and purity, apart from being one of the most durable gems.

• 18k Yellow Gold.
• 4cm long.
• 2 Diamonds 3mm.
• Made in Spain.
• The pair is sold.
We can make the piece smaller to fit your desired size.

If there was some left over, we could make the Serpiente Diamond Earrings.
Handmade by artisans in Spain
Shipping within 2 to 6 weeks
SERPIENTE DIAMOND EARRINGS